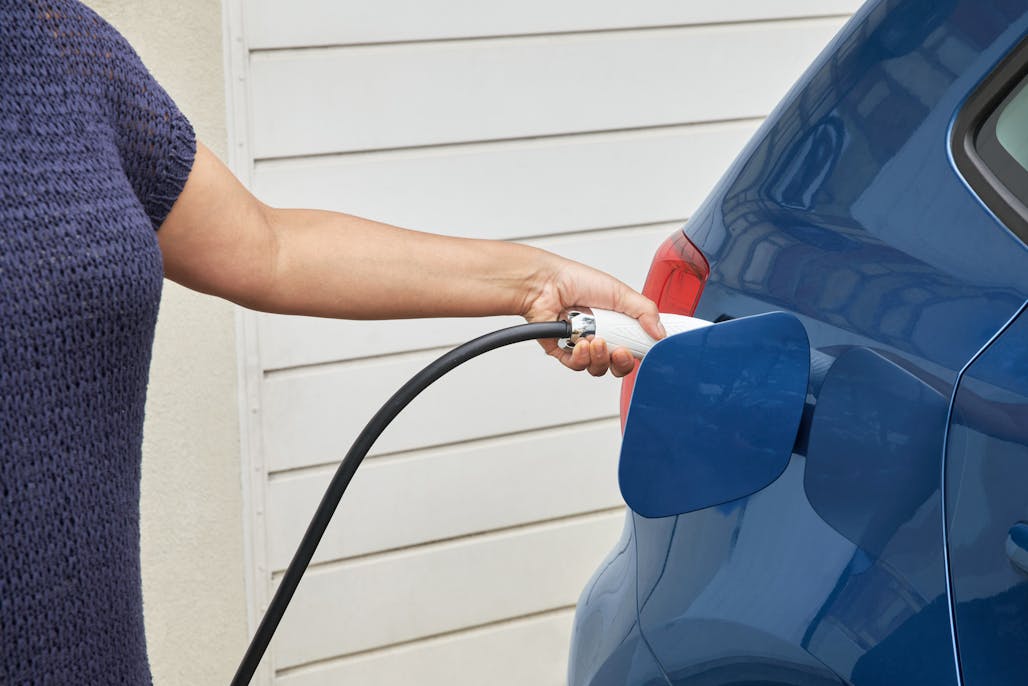 Making the switch to an electric car is a great way to reduce your carbon footprint. Smart charging with Ohme also allows you to save money, so you can protect the planet and your purse.  
Since having her charger installed, Samantha really enjoys how much money she can save smart charging with Ohme. Her father has owned an electric vehicle (EV) for 6 years, so Samantha had no concerns about making the transition to electric and she loves that she can use the Ohme app to control her charging. She usually sets a charge schedule in the Ohme App to make the most of charging at the cheapest times overnight. Ohme drivers can save up to £750 a year compared to a standard smart charger*.
Samantha is a disabled person, and owning an EV has made life much more convenient as she is now able to charge at home, so no more difficult trips to the petrol station. Before purchasing her MG ZS EV Samantha would often get cold waiting in the car when others were shopping, as she had to switch the petrol engine off whilst she waited.  She no longer has to worry about her carbon emissions when leaving the engine running to stay warm, and she can track her CO2 savings in the Ohme app.  
If you're thinking of making the switch, but you're not quite sure where to start, you can contact our friendly team via help@ohme-ev.com.  
*Based on annual mileage of 12,000 miles charging with a standard tariff at 23p/kWh vs time-of-use tariff at 5p/kWh