Bringing the target for zero-carbon transport forward from 2035 to 2030 means that car manufacturers now need to sell 35% more EVs year-on-year. In just 9 years, close to 1 in every 3 cars in the UK will be electric. That's nearly 10 million EVs!
The original target meant that by 2035, we'd have 5 million EVs on the road. The new objective has effectively doubled what we had initially planned for. The electrification of the UK will be visible to all, with drivers seeing EV fleet double about every 2 years.
We can't ignore the impact this change will have on the system operators and distribution networks. The National Grid has made great strides to ensure our energy network is prepared, but now we all need to help them get ready quicker.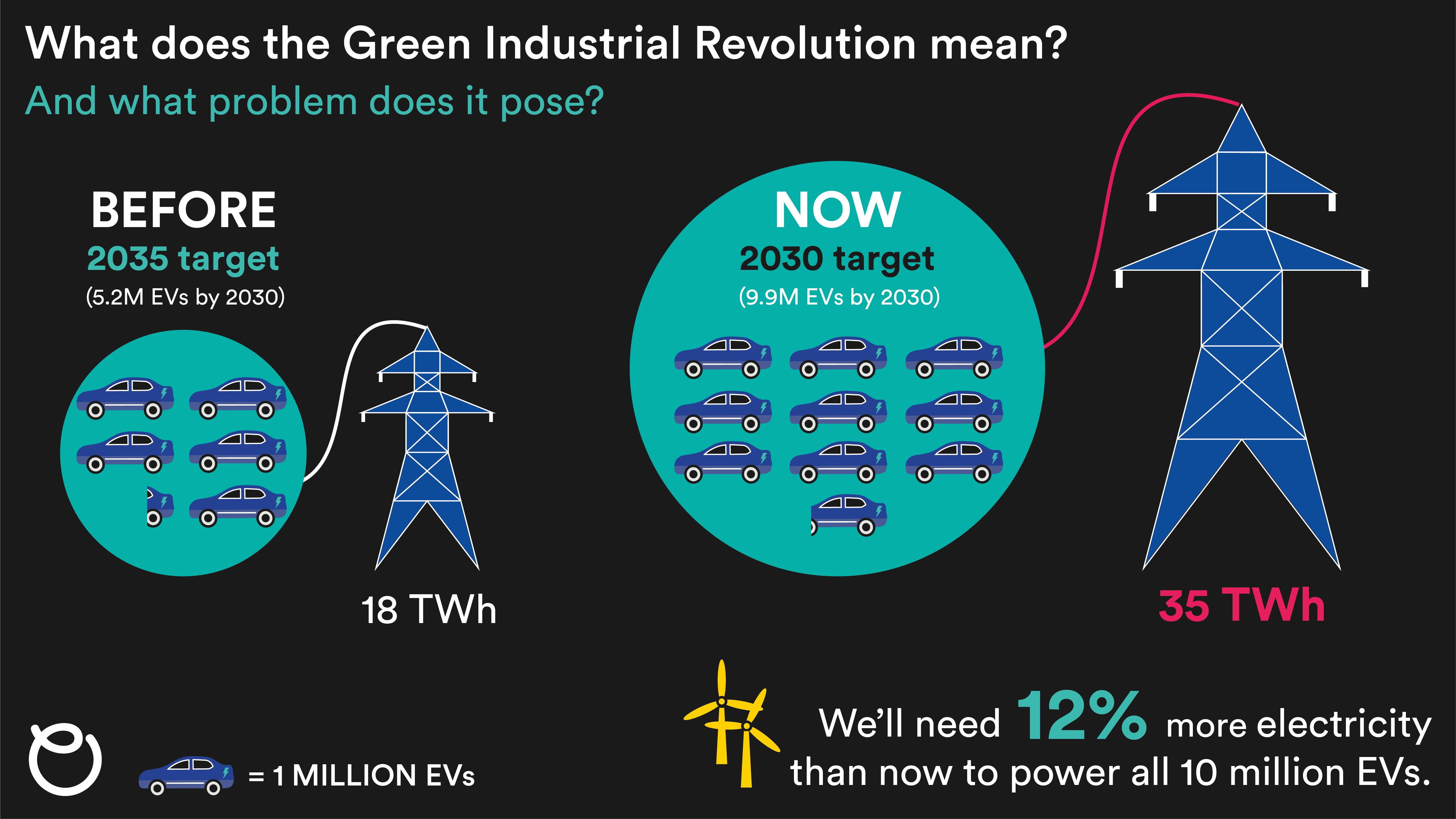 According to this latest announcement, if all 10 million EVs plugged in to charge at the same time, it would require an additional peak capacity of 69 GW and 12% more electricity than today by 2030, nearly double the amount originally required to meet the 2035 target. This is a huge challenge for the clean energy industry and grid operators.
The increased EV and renewable requirements will put more pressure on the system operators to find ways to balance supply demand and congestion on the grid rather than build more expensive grid infrastructure.
We need to turn this problem on its head. By using innovative demand-led technologies, we can prioritise intelligent charging solutions at scale that will reduce the peak electricity requirements and allow customers to use electricity when its cheapest and most readily available. Smart grid technologies will manage demand, balance the grid and facilitate a smoother, cheaper and faster transition to zero-carbon transport.