Ohme takes care of you and your drivers
We're here to support your transition to electric, so your drivers can charge anywhere, anytime.
Easily view all of your fleet costs, including a split bill over home, work, and public charging.
Seamlessly track fleet drivers' business and personal mileage, perfect for reimbursing home charging costs.
View CO2 emissions saved and offset this data against your sustainability targets.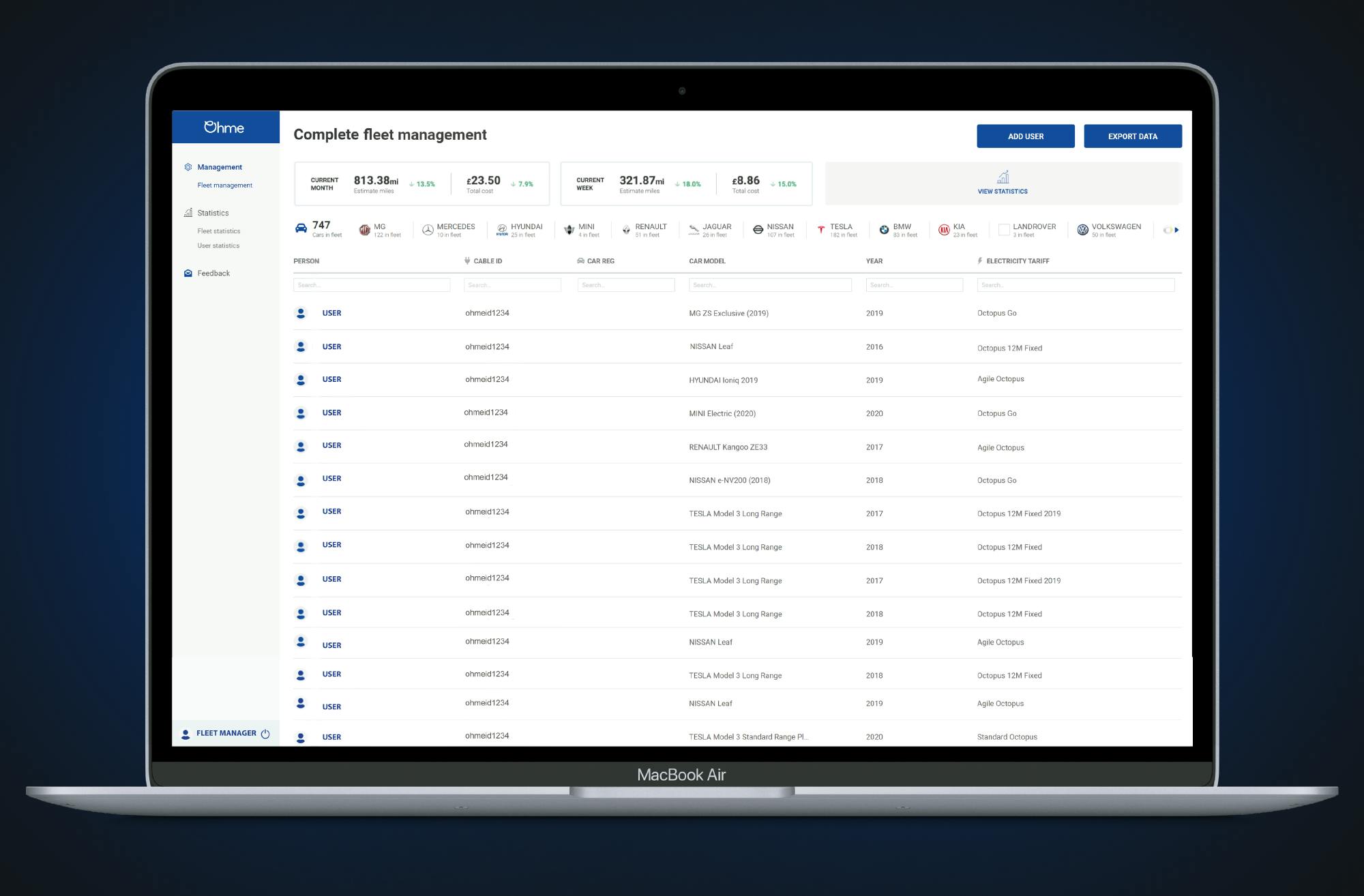 Reimbursements made simple and hassle free
Ohme's new reimbursements feature allows you to repay home charging costs directly through the platform itself.
Ohme tracks each driver's home charging costs and automatically refunds this amount to them.
View a full breakdown of related costs and keep track of payments through automatic updates.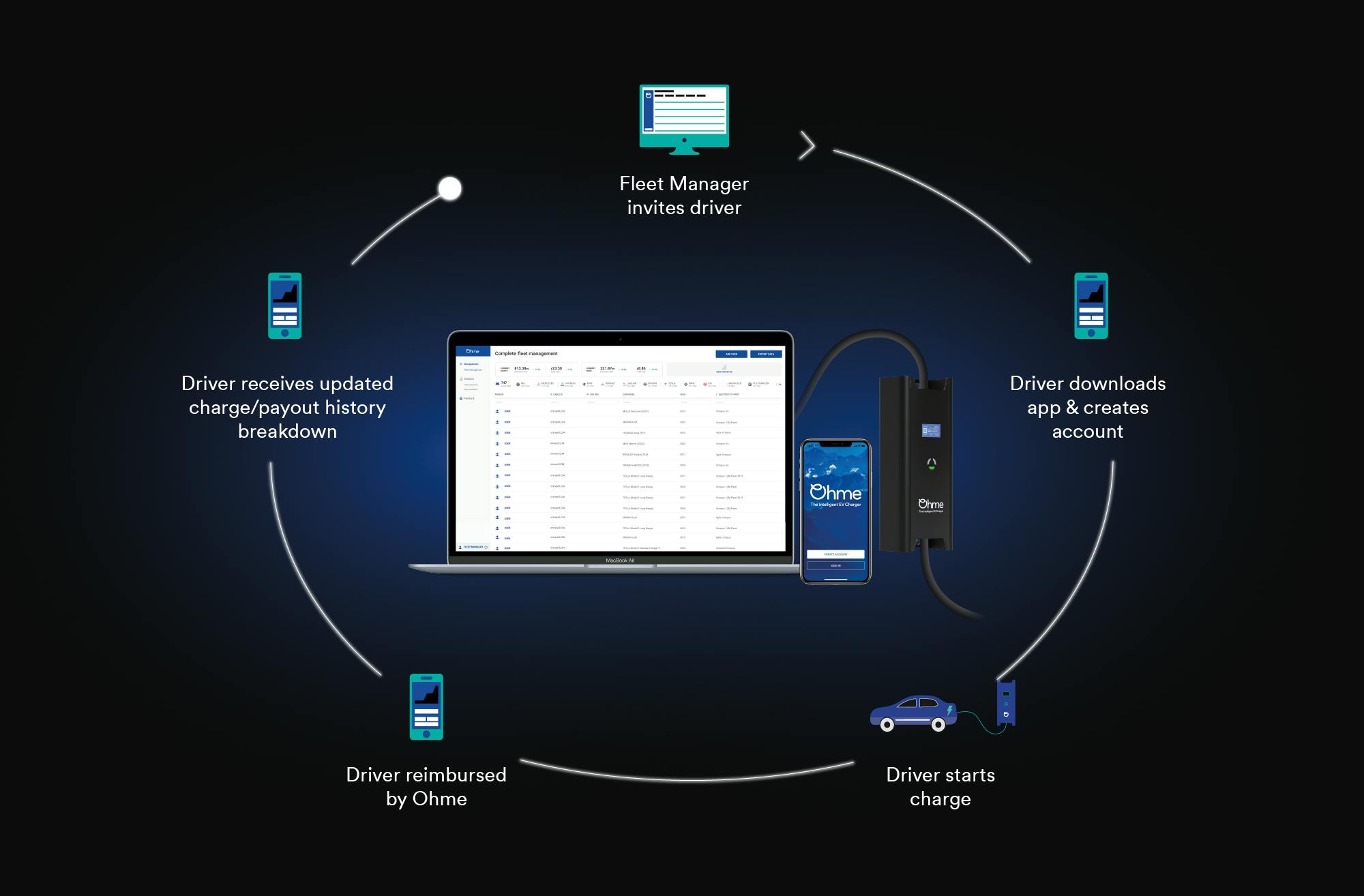 Putting the Fleet Manager in control
Digital view of real time data associated to your fleet, viewed at group or individual level.
Input home and work addresses for each end user, allowing Ohme to determine charging location and automatically allocate to personal or business use.
Understand total energy consumption across your fleet.